Welcome to our school community.
Balfour Infant School is a highly successful, happy and caring school which aims to give your child an excellent start to their education. Parents and staff work together to benefit each and every child to build firm and successful foundations for future learning. We look forward to working in partnership with you.

If you wish further information please do not hesitate to Contact me.
OPEN DAYS
Is your child due to start school in September 2019? Please book to come on one of our parent look-around sessions. These will start promptly at 9.30a.m. on the following dates:
2nd, 9th & 16th October 2018
6th, 13th, 20th & 27th November 2018
4th & 11th December 2018
8th January 2019
We are also holding a parent look-around session on 4th October 2018 at 11a.m.
Please contact the school office on 01634 338280 to book your place on one of our school tours.
We look forward to seeing you.
TESCO BAGS OF HELP
We are delighted to let you know that we have successfully applied to the Tesco Bags of Help Grant Scheme for funding with our 'Let's Get Messy' project.
We want our children to enjoy experiences outside as much as possible and for them to take their learning outside. We want to develop our Reception outside area so that children are able to play in mud, sand and water and enjoy getting messy while learning new things. As the outside area has aged due to the weather wearing out many of the resources we had, we now need to develop and rejuvenate the space.
Our project, along with two other projects from our region will go forward to a vote in Tesco stores, where customers will decide the outcome by voting for their favourite project each time they shop. Voting will take place from Sunday 1st July to Friday 31st August 2018.
The project with the highest number of votes across our region will receive up to £4,000, the second placed project will receive up to £2,000 and the third placed project will receive up to £1,000.
Please see below a list of the stores taking part in the voting on our project:
Frindsbury Strood Express - ME2 4JD
Strood Superstore - ME2 2DE
Strood Express - ME2 2UW
Whitegates Express - ME2 3PW
To check the location of any of the above stores, please go to Tesco website here
http://www.tesco.com/store-locator/uk/
Our project will be put forward along with two other projects in our region to a customer vote in Tesco stores during July and August.
Please help our school by visiting the above named Tesco stores during the months of July and August and voting for us.
Many thanks for helping us achieve this much needed funding!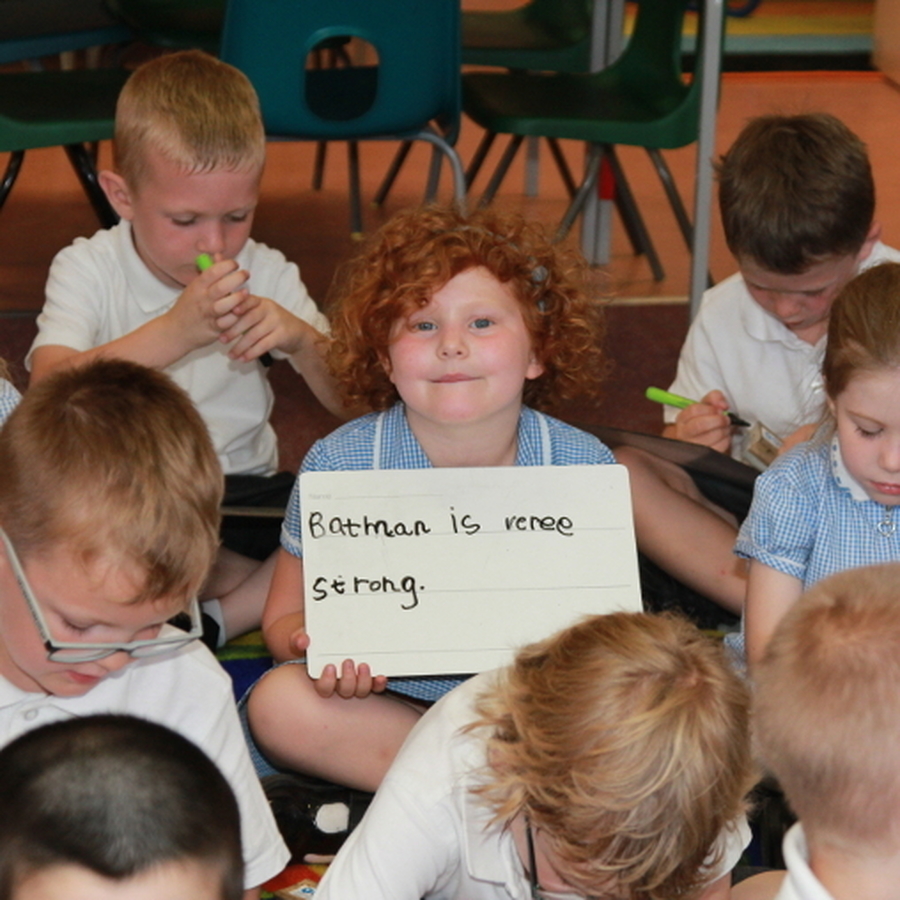 Latest School Calendar / Events
Year R Photographs

24

Sep

2018

9:00 am - 11:00 am

Our Year R classes will be visited by a photographer from the Medway Messenger for their 'First Class' supplement.
MacMillan Fundraising Cake Stall and Second Hand Book Sale

25

Sep

2018

3:00 pm - 3:45 pm @ School Hall

We will hold a Cake Sale and a Second Hand Book Stall to raise money for MacMillan Cancer Support.
Book Buzz Year 2

02

Oct

2018

2:45 pm - 3:05 pm

Parents of pupils in Year 2 are invited into the classroom to read with their child. Please enter through the school hall.